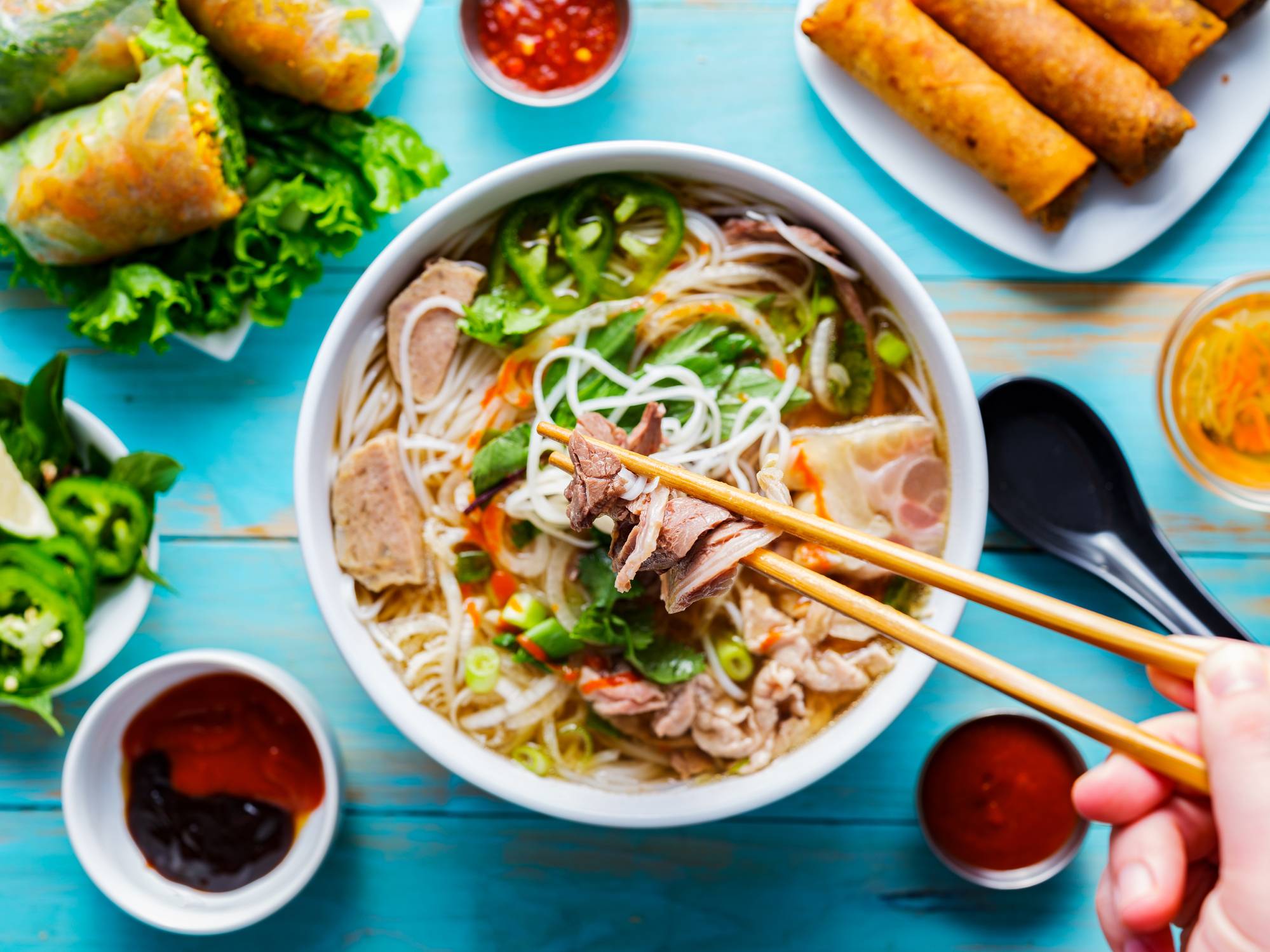 Welcome to Eagle Ranch, Katy's premier shopping destination, where you'll find everything you need, including a hidden culinary gem – Imperial Pho. If you're a fan of Vietnamese cuisine and are on the hunt for an unforgettable dining experience, look no further than the best Katy Vietnamese restaurant. Discover why this exceptional restaurant should be your top choice when it comes to satisfying your cravings for delicious Vietnamese food. Stop by today to enjoy the most delicious Katy Vietnamese restaurant at Eagle Ranch:
Authentic Flavors at This Katy Vietnamese Restaurant
At Imperial Pho, they pride themselves on serving authentic Vietnamese flavors that transport your taste buds straight to the streets of Vietnam. Their extensive menu features a wide array of mouthwatering dishes, from traditional pho, fragrant banh mi sandwiches, and savory spring rolls, to flavorful stir-fried noodles and aromatic rice dishes. Each dish is meticulously prepared with fresh ingredients and traditional Vietnamese spices, ensuring an explosion of flavors in every bite.
Impeccable Culinary Craftsmanship
What sets Imperial Pho apart from other Katy Vietnamese restaurants is their commitment to culinary craftsmanship. Their skilled chefs bring years of experience and passion to the kitchen, creating dishes that are not only visually appealing but also bursting with exquisite flavors. From the artful presentation of their dishes to the perfect balance of flavors in every recipe, you can expect a dining experience that is truly unparalleled.
Warm and Inviting Ambiance
Step into Imperial Pho and be greeted by a warm and inviting ambiance that complements the delectable food they serve. The restaurant's charming decor, comfortable seating, and attentive staff create a welcoming atmosphere that is perfect for both intimate dinners and casual gatherings with friends and family. Whether you're seeking a quiet corner for a romantic date night or a lively spot for a group celebration, Imperial Pho offers the ideal setting for any occasion.
In the heart of Eagle Ranch lies the best Katy Vietnamese restaurant – Imperial Pho. With their commitment to authentic flavors, impeccable culinary craftsmanship, and warm ambiance, Imperial Pho guarantees a dining experience that will leave you craving for more. Don't miss the opportunity to indulge in the vibrant and diverse flavors of Vietnam – visit Imperial Pho at Eagle Ranch and embark on a culinary journey that will tantalize your taste buds and create lasting memories. Looking to enjoy more in Katy? Check out our directory today!
Eagle Ranch is offered by Weitzman. Weitzman is one of the leading Retail Real Estate companies in North Texas. Weitzman offers a full range of Retail Real Estate services including Project Representation, Tenant Representation and Investment Sales and, is also a leading Asset Management and Development Services Retail Real Estate firm.
Photo Sourced from Getty Images: #1131752153